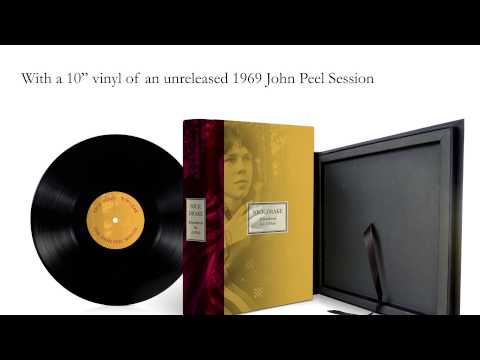 Bryter Music announce plans to publish in November the first and only authorised book of Nick Drake's life and work.
Carefully compiled and edited over six years by Nick's sister Gabrielle Drake, and by Cally Callomon, manager of Nick's musical Estate, this book will be published by John Murray (Publishers). There will be contributions from Nick's peers, critics, adherents, family – and, above all, from Nick Drake himself.
Remembered For A While will be published in two editions: a classic hardback edition and a Signature Boxed Edition.
The Signature Boxed Edition will be accompanied by an exclusive 10" vinyl pressing: an unreleased recording of five Nick Drake tracks from a lost 1969 John Peel programme which was recorded while Nick was writing his Bryter Layter album. This was the only John Peel BBC Radio session that Nick Drake ever recorded, and it was previously thought that it only included four songs: 'Time Of No Reply', 'River Man', 'Three Hours', and 'Cello Song'. However, when the tape was discovered, it was revealed that there was one extra track – a version of Bryter Layter
To learn more or pre-order a copy of the Signature Boxed Edition please visit www.rememberedforawhile.com